About Moi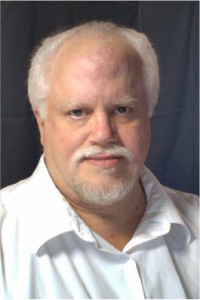 I like to make things look good.
I enjoy the challenge of taking a client's marketing materials and making them express just who that client is. Web, print, presentation, whatever your need, I'll make you look your best.
I have a lifetime of fine art experience and training, and a BFA in Illustration from the University of the Arts, Philadelphia, PA. Design was a big part of my college experience, and my work life in that field has given me real-world experience that covers both print and web disciplines. My work keeps me abreast of the latest technology and best practices in these fields, and my close association with marketers informs my advice to my clients. They get the latest and greatest information on marketing trends and technology to guide their marketing decisions.
For projects requiring specialists, I draw from my network of programmers, writers, and marketers to fill my client's needs on an as-needed basis.
How I work
It will be helpful for you to know a few things about how I work.
You pay me for my expertise. My commitment is to give you the best solution for the need at hand.
I am happy to consider your ideas, but if I feel they won't work or are not in your best interests, I will let you know. I ask for the option of showing an alternative solution, and hope you'll give it serious consideration. I promise I won't be mad if you choose the "your way" option.
I will not overprice a job. But I won't undercut myself–I'd like to stay in business. I promise I will be fair and we will both understand the scope of my job before I proceed.
I believe in accountability. Sometimes we get distracted by urgent demands, a marketing spurt or just life in general. You are always free to call to see where we are on a project, and I will likewise keep in touch regarding any next steps you need to take to bring a project to fruition.
I like to have fun. Don't be surprised if Sean Connery or Arnold Schwartzenegger inject comments during our discussions. I grew up imitating Jack Kennedy, and the trend continues.
Whitelabel Services
If you need design work done under your own corporate auspices, "I'm your huckleberry," as Doc Holiday said in the movie "Tombstone." I have served at ad agencies and virtual companies as their art director and graphics department, and am more than happy to lend my skills behind the scenes.
Contact me to discuss rates and availability.
For detailed next steps, see the more detailed descriptions of service offerings on my print, web and custom graphics pages.
And if you'd like a quote, call or reach me by the form on the Contact page.
And thanks for considering me for your project.