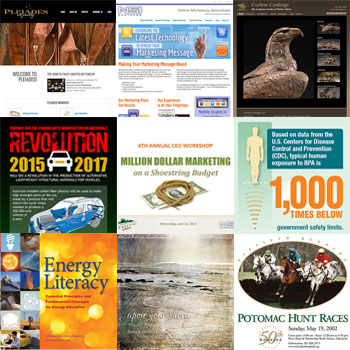 Hire the art department
you wish  you had.
Experienced. Knowledgeable. Diverse.
One-stop shopping for all your graphic needs.
I make you look good
I'm passionate about helping businesses improve their image in print and online. It's a fact that great design results in increased customer response. My goal is to boost your business by making you look your best.
I provide graphic design services to small and medium-sized businesses and startups. Clean, clear and elegant design are what I am known for. A background as a gallery painter and over 30 years as a graphics professional inform my work in print, web and custom graphics development, bringing fine art aesthetics to digital design.
"A designer is a planner with an aesthetic sense."
Bruno Munari
Artist, Designer